Cirque Mechanics 42 FT
A Menagerie of Mechanical Marvels
Wednesday, November 6, 2019
7:30 PM
Beach/Schmidt Performing Arts Center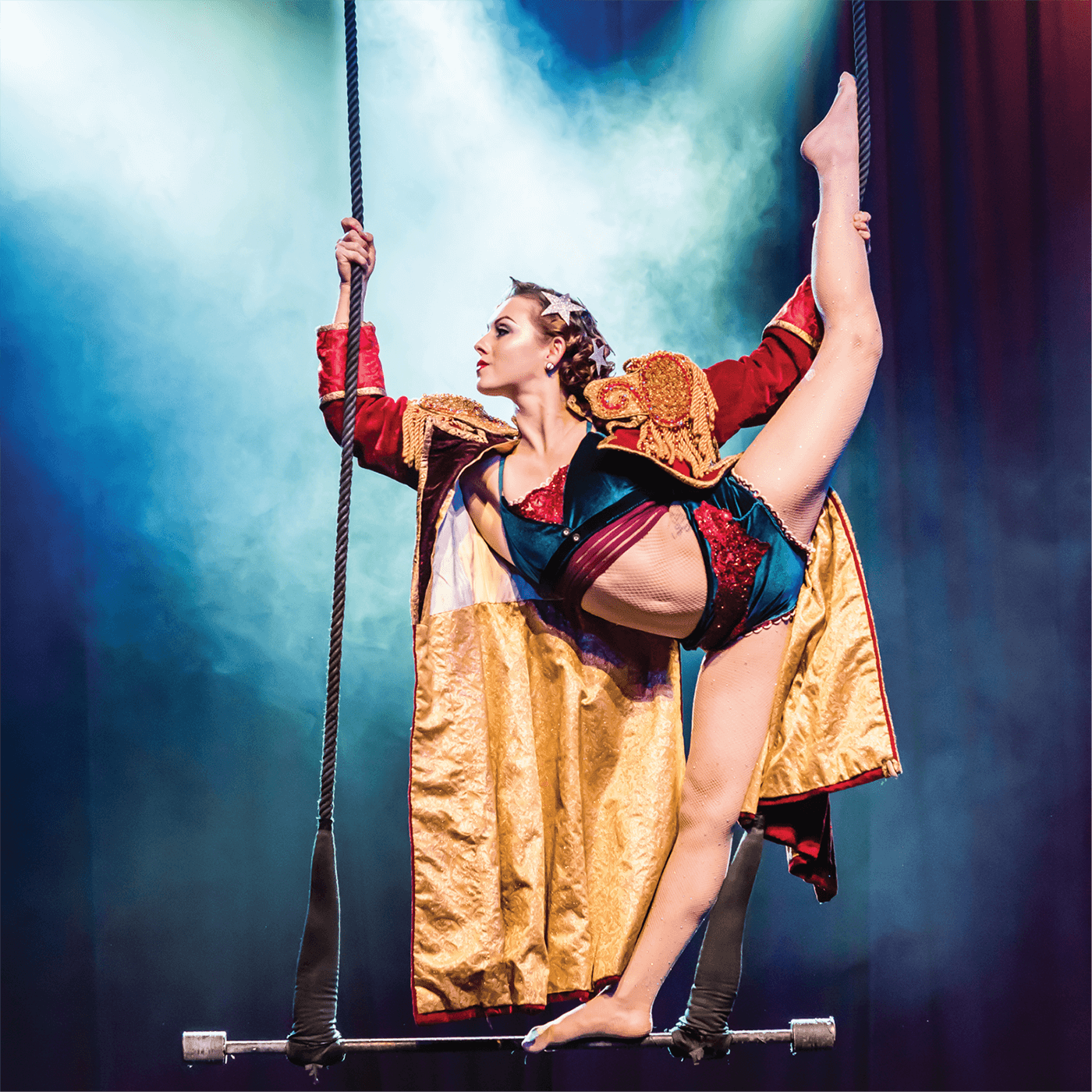 At the center of every circus rests a 42ft ring full of thrills, laughs and excitement. 42FT – A Menagerie of Mechanical Marvels, is the latest invention from the creative minds of Cirque Mechanics. The company dares us to leap into the circus ring and experience the timelessness of this evolving art form. The shows' unique mechanical interpretation of the traditional, and its story full of the lore of the historic one-ring circus, create a welcoming place, like a big top, where we can be amazed.  The action in 42FT is full of theatricality and a modern sensibility, showcasing a galloping mechanical metal horse and a rotating tent frame for strongmen, acrobats and aerialists.
Cirque Mechanics, inspired by modern circus, finds its roots in the mechanical and its heart in the stories of American industrial ingenuity.  The show, imbedded in realism, display a raw quality rarely found in modern circus.  Cirque Mechanics signature style is wrapped in acrobatics, mechanical marvels, and a bit of clowning around. 42FT follows the great successes of Birdhouse Factory, Boomtown, and Pedal Punk.
Step right up ladies and gentlemen, boys and girls, to the Cirque Mechanics world of gears and canvas, pulleys and sawdust- within 42FT.
Tickets on Sale: Monday, October 21, 2019, 8:30 AM
 

General Public

Senior 65+

FHSU Student

Child 5-17

Reserved Seating

        $40

     $35

         $30

Unreserved Seating

        $30

     $25

         $20
* Ticket fees and sales tax are not included in the price of the ticket.
Tickets can be purchased at the Memorial Union Student Service Center, by calling 785-628-5306, or by navigating the ticket menu on this website.
Performance Sponsored By:
Cal Smith & Mark Post Financial Advisors
Waddell & Reed
105 E. 27th, Ste C
Hays, KS 67601
785-628-6560