In Memory of Dean Leslie Haas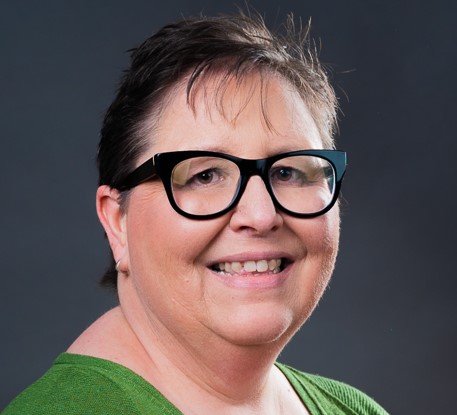 Tiger Nation is sad to share the news that the Dean of Library Services, Leslie Haas, passed away unexpectedly of natural causes on June 10, 2021.
Leslie served as Dean of Forsyth Library since November 2020 and brought a passion for serving students and a wealth of ideas for leading the library through the upcoming renovation. When Leslie came to FHSU she wanted to make an impact and leave a legacy for the students having said, "the students may not remember my name, but I would like for them to love how they felt when they were at the library."
In memoriam of Dean Haas, her name will soon be added to the "Toiling Fell" plaque located inside of Forsyth Library which serves as a permanent memorial for faculty members who passed away while in service to the university. The plaque is located across from the Learning Commons Desk with the inscription "Non amittuntur, sed praemittuntur," or "Not lost, but sent on ahead." More information about the history of the plaque can be located in the FHSU Scholars Repository 
Haas came to FHSU from Statesboro, Ga., where she served as head of the Research Services Department for Georgia Southern University Libraries from 2017-2020. Prior to that, she built Learning Commons areas in libraries at both Zayed University in the United Arab Emirates and Loyola University in Chicago.
The university community mourns the loss of Leslie and is keeping Leslie's many family members, friends, and colleagues in their thoughts. Learn more about Leslie's obituary and memorial information. 
Ms. Ginger Williams started as Dean of Library Services in February 2022.